So are you enjoying your weekend, Tigers fans? Just checking. Quite a week, huh?
I know I crashed out on Friday after spending what felt like three straight days at the computer looking for any speck of information coming from the Winter Meetings in Nashville. But now that the meetings are over, and baseball seems to be taking something of a nap over the weekend, this seems like a nice time to get together, slow down, take in some air, and enjoy the view. Right now, it's a pretty good one.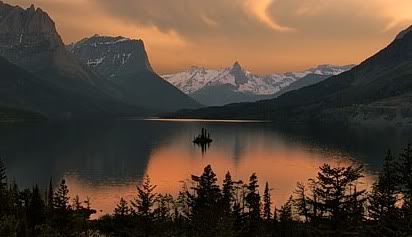 I don't want to get too haughty about this, of course. As we know all too well, injuries can change a team's fortunes fast. Players who made significant contributions the year before can come back to post sub-par numbers. And sometimes, other teams just play better. A pitcher or two can completely dominate a playoff series. Nothing is a sure thing in sports.
The Detroit Tigers didn't win a championship this week, and I'm sure fans of the other contenders in the American League will be happy to point that out. But they're inside, pounding on the glass. We're out here on the terrace, among friends. (Not in Michigan, mind you. It's a bit too cold for that.)
The Winter Meetings were supposed to be another chapter in the Yankees-Red Sox rivalry, with Johan Santana to be the prize in this particular duel. And the Tigers were going to largely sit this one out. Remember? This team was mostly set. There were holes to fill, like middle relief and a fifth starting pitcher, but Dave Dombrowski and crew might have just spent the week, shaking hands, trading stories, and discussing winter travel plans.
So much for that. In the course of approximately six hours on Tuesday, the Tigers became the story in baseball, and maybe the entire sports world.
Earlier in the day, it looked like Dan Haren might be the guy the Tigers would pursue. By lunchtime, the possibilities had changed drastically - and dramatically. Getting Miguel Cabrera and Dontrelle Willis sounded like some "yeah, right" fantasy trade called in to sports talk radio. But the Tigers' stance on their previously "untouchable" star prospects had seemingly changed, if you looked at the Haren rumors. At the time, I said that if the team was going that way, why not aim higher? We just didn't know how high.
The swiftness of the transaction is what made it seem so shell-shocking. But the way Dave Dombrowski has worked this off-season. Why waste time? Why dance? Let's get this done. Fortunately, his trade partner - Marlins GM Larry Beinfest - is another guy who knows what he wants and likes to move quickly.
Deals like this usually take weeks to come together. Rumors create smoke alluding to the eventual fire. Teams (and fans) have a hard time letting go of the prospects that they've invested time and money into, and fallen in love with. Look at the game of serve-and-volley that's taken place between the Minnesota Twins and the Yankees and Red Sox over Santana. Willis had been mentioned as a trade target before with the Tigers, but Cabrera seemingly wasn't even in their vocabulary on Monday. By Tuesday evening, he was a Detroit Tiger, joining a line-up that now looks like The Justice League of America. (Or should that be Venezuela?)
This was the kind of trade that the large-market superpowers in Major League Baseball usually made. Despite the Tigers' success over the past two seasons, the nearly two decades of mediocrity that preceded that run kept our expectations humble. Years of talk about Detroit being a "smaller market" baseball club had come to define our self-image. If that mindset hadn't already changed, Mike Ilitch and Dave Dombrowski took that inferiority complex and completely smashed it.
It didn't take long for Detroit to embrace this new era. The annual TigerFest sold out in 24 hours. Season tickets are selling as fast as operators can pick up the phone. Ilitch might as well change the name of the Hockeytown Cafe. No disrespect meant to the Red Wings, who currently hold the best record in the NHL. But things have changed around here. And it feels really damn good.