I would've posted something about "FSN Plus" yesterday, but kind of forgot about it, until I encountered this channel switcheroo myself when it was time to turn on the Tigers-Orioles game and I just sat there staring at my DVR TV listings.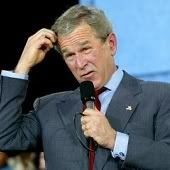 Wait a minute. If the game isn't on Fox Sports Net... and it's not on Fox 2... where the hell do I watch the Tigers game?"
I remember Mario Impemba saying that a couple of Tigers games this week would be on FSN Plus, and I probably should've wondered what exactly that meant, but I just shrugged it off. Hey, as far as I'd heard, 161 of 162 games would be televised this season, so I wasn't worried about it.
Yet there I was at 7:00 p.m. last night, initially baffled when I saw that the Pistons were on FSN, but casually veering toward "Where the #@$% is it?" when I didn't know which channel to turn to.
What I should've done is consult the Tigers blogosphere. If you didn't know this already, MLive.com's Cutoff Man has a complete list of channels that carry Fox Sports Net Plus in the state of Michigan. Apparently, there's only so much air time to go around with the Pistons and Red Wings beginning their playoff runs.
Of course, if you're not in metro Detroit or outside of Michigan, and watching the game on satellite, MLB Extra Innings, MLB.tv, or whatever other options are available, this probably wasn't an issue for you and all seems right with the world.