With the Tigers and Twins matching up for the first time this season, it's an excellent time to trade five questions with my favorite Minnesota Twins blog, Thank You Brian Sabean. We did the same thing last year and had a lot of fun with it, so I'm glad we have a chance to do it again.
You can read my answers to his insightful questions about the Tigers here. In the meantime, here's our short chat about the Twins.
----------
(1) So Johan Santana taught Ramon Ortiz how to throw the change-up, and that's led to Ortiz's surprising success so far. But Santana has now lost his last two starts at the Metrodome. By doing this, did Santana somehow give up his electrifying mojo?
Believe it or not, Santana is actually pitching a lot better this year than he usually does in April. The 2 home losses are a bit surprising considering that before that he hadn't lost at home in 20-some starts, but that is the least of the Twins problems. Santana has a 39/8 K/BB ratio so far and a WHIP under 1. So in the big picture, Johan usually never has an April mojo... here's a comparison of his Aprils over the past few years:
2004 - 1-0, 5.40 ERA, 24:8 K:BB
2005 - 4-0, 3.55 ERA, 45:3 K:BB
2006 - 1-3, 4.45 ERA, 28:10 K:BB
2007 - 3-2, 3.44 ERA, 39:8 K:BB
So no, no mojo lost. As for Ramon Ortiz... well, I wouldn't pick him up on my fantasy baseball team just yet.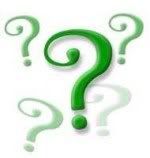 (2) Sticking with the starting rotation, how long will the Sidney Ponson experiment last? Or are the Twins committed to keeping Matt Garza in AAA and Glen Perkins in the bullpen until, say, mid-May (as they did last year with Francisco Liriano)?
Hopefully it's about done. Coming in Ponson was a low risk, moderate reward pickup. Unfortunately, it just hasn't worked out. The ERA is at 8.44 after 4 starts, and he has struck out 12 batters compared to 9 base on balls. There was some talk that the start on Wednesday could be his last one if he struggled again. Well, he struggled. Hopefully that'll be it.
As for his replacement (it'll happen eventually) it might not even be Garza or Perkins. Scott Baker and Kevin Slowey have both pitched extremely well in AAA and both have great track records. The Twins have a plethora of young options.
(3) Last year was a breakout season for Michael Cuddyer, and he's looking good so far in 2007. Is he the real deal or more a beneficiary of hitting between Joe Mauer and Justin Morneau?
He's the real deal. Obviously hitting between those guys helps, but he's got a very good track record. He was a very good hitter in the Minors, posting a line of .290/.379/.485. The problem is that when he was originally brought up (really for his first couple of years) he was yanked around from 2B to 3B to the bench.... He really had no idea where he was going to be playing or if he was going to be playing on a given night, and he just never got in a rhythm. Then last year at the start of the year they put him in RF, gave him the everyday, and the rest is history.
Also one thing to remember is that he actually started the year batting 6th and was hitting very well. Combined with Hunter struggling, they switched those guys in the order and the rest, as they say, is history.
(4) Other than Justin Morneau and Torii Hunter, the Twins haven't shown very much home run power. Is that a concern or is that just what this team is, as presently constructed?
Probably a little bit of both. For better or worse, a lot of the team is slap hitting singles hitters. Guys like Jason Bartlett, Nick Punto, Luis Castillo, and Jason Tyner are playing on almost an everyday basis, and they simply hit for little to no power. So by that time, you're down to 5 guys. Morneau and Hunter can hit for power, but guys like Mauer, Cuddyer, and Kubel are more gap hitters. Which means that the Twins just aren't going to be hitting homeruns.
(5) The Twins have several contracts running out within the next couple of seasons. If there's a choice to be made between Johan Santana, Joe Nathan, and Justin Morneau, who should get first priority? Or is it more a question of who can be realistically re-signed? And is there a possibility that more than one, if not all three, could stay in Minnesota?
That's the million dollar question (pun intended). Honestly, I don't know how they'll do it at this point, but I think Johan Santana will sign long-term. Maybe that's just the fact that it'd be bad for my health to see Johan pitching in another uniform, but he likes it here, obviously the Twins like him, and I think they'll eventually come to a common ground.
As for the other two, it's tough. I think Morneau is and should definitely be the first priority, just because power hitters are a lot more valuable than closers, especially for a team short on offense and long on pitchers. I think they'll do what it takes to get Morneau signed. As for Nathan, there were some contract talks before the year, but obviously they couldn't get anything done at that time. I think they'll make a good effort because Nathan has been utterly fantastic since coming to Minnesota, but I think he is probably the 3rd priority among those guys.
-----------
Muchas Gracias to Thank You Brian Sabean for answering my questions and being patient with my procrastination. I hope we get a chance to chat again later in the season.
If you get a chance, and you're not already familiar with them, check out Twins15's other blog, Complete Sports, which is extremely thorough in its coverage. ("Thorough Sports" probably wasn't as catchy a blog title, however.) He also recently started up another blog called Sports Videos, which has a bunch of fun clips to watch. I'd miss all the Charles Barkley and Reggie Miller highlights from TNT without it.