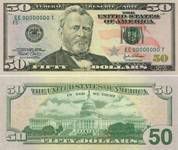 How well do you know your Detroit Tigers?
Which Tigers blog/site is your favorite?
Do you like cash?
These are among the questions you might want to ask yourself before clicking on this link to TigerBlog, where Brian will be hosting a 10-day, 10 question, Tiger Trivia Challenge.
Beginning next Monday, May 21, Brian will post a trivia question between 12 p.m. and 10 p.m. EST. Once the question is up, you'll have one hour to send your answer in via e-mail (address to be determined), along with a mention of your favorite Tigers site (BYB or otherwise). The questions will be posted Monday through Friday, and whomever sends in the most correct answers on time will win... $50 and the admiration of your baseball and Tiger-loving peers.
If you have any questions about the contest, stop over at TigerBlog and drop Brian an e-mail or comment.