I knew I'd be doing the recap tonight, so I took little notes throughout the game. At the moment, however, piddly $#!+ like "Has Sean Casey closed his stance?" seems utterly irrelevant.
And after Tom Mastny, Aaron Fultz, and Fernando Cabrera presumably crapped away the game, the prevailing theme of this post was going to be, "Man, it's nice to see another team's bullpen blow a game." But that just went in the $#@%ing garbage.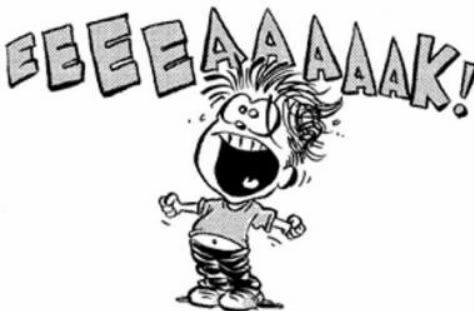 I actually feel sick right now. I'm not trying to be dramatic. I'm ready to vomit all over my keyboard. For two straight nights, a Cleveland team has made me feel like I hate being a sports fan. Life is already rough enough as it is without your sports teams taking a giant dump on your head, too.
Big Al said in the open thread that you have to pin this one on Jim Leyland. And I'm inclined to agree, though initially I was ready to see things his way. Bringing in Todd Jones for the final out of the 8th inning looked like a new commercial for "Bad Idea Jeans" from the start. Wil Ledezma was doing fine, and despite his home run off Mike Maroth in the sixth, Jason Michaels seemed like a better match-up than Jones against Trot Nixon.
But okay, Leyland's thinking Jones gives him the best chance, and it really does feel like the Tigers need to win this game, so I get it. Let's go with this. Even though it's not a save situation. However, once Jones faced three batters in the eighth (and allowed two runs to score), he was essentially guaranteed to be unavailable tomorrow. So this move already doesn't look so good.
Then the Tigers score two runs in their half of the ninth. Great! They're giving Jones a cushion. But a side effect of the productive inning was that Jones had to sit for a while before returning to the mound, something a closer rarely has to do. Jones then returns to the mound - again, not in a save situation - and proceeds to show everyone that Leyland should never put him in such a circumstance ever, ever again.
Jones gives up a single to Casey Blake, but it seems okay because he always does this. But then he walks Travis Hafner. Uh-oh. And then... he serves up a three-run homer to Victor Martinez. No, that didn't officially decide the game, but it may as well have. Is there a Tiger fan among us who didn't think Jones was going to blow the game after that?
Yet he looked like he might actually pull this thing out after striking out Ryan Garko. Nixon is intentionally walked (oh, now Leyland doesn't like that match-up) so Jones can face Josh Barfield, probably the weakest hitter in the Indians' lineup. But it's just not going to end that way. Barfield singles to tie the game, and I bit through a pillow. Before I get all the stuffing out of my mouth, David Dellucci - who's become something of a Tigers killer - puts Jones out of his misery with a single to center.
Five runs. That's what Jones gave up in the bottom of the ninth. You have to be $#@%ing kidding me. Talk about a move absolutely exploding in your face. And Jones was arguably the most reliable option in the bullpen!
This is coarse sea salt rubbed on a raw flesh wound. I'm ready to take up smoking and join Leyland in lighting up a carton of Marlboro Reds. What a disgusting, disheartening outcome.
EDIT: And I didn't even address the left-handed relievers Leyland could've brought into the game to replace Jones in the ninth. But Billfer and Doug Hill have that particular angle covered in their post-game rants.