The Tigers blogosphere is still smiling and quivering with excitement over what happened last night. Usually, if we see a no-hitter, it's the last inning when ESPN or some other network breaks in to cover those last few outs. Watching it transpire from beginning to end is (obviously) something completely different.
I watched the FSN Detroit telecast again this morning, because I just had to confirm what we witnessed. As it was happening, I'm not sure I fully comprehended what was going on.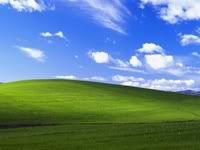 Maybe it's because neither the radio or TV broadcast crews mentioned that the Brewers hadn't gotten any hits. They confirmed that Justin Verlander was having a great game and racking up a lot of strikeouts. But the gravity of the situation was being kept hush-hush. I didn't even realize that Mario Impemba and Rod Allen weren't saying anything about the no-hitter until J.J. Hardy's fly ball to right field landed in Magglio Ordonez's glove. With that in mind, the broadcast had a whole other level of amusement to it.
It's easy to say now, but in watching the game again, Verlander did seem to have a supreme amount of confidence from the very beginning. It looked like he just knew that he had everything working. And the feeble, clueless swings from each Milwaukee hitter just affirmed that conviction. The fastball was blazing, the change-up was baffling, and the curveball had a nasty break to it.
But to me, maybe the most impressive aspect of Verlander's no-hitter is how he ended it. It's not like I'm an authority on no-hitters, but I've watched enough of them - or more specifically, the ends of them - to see that the pitcher is often just hanging on. Okay, just one more out. Please hit this to someone. Verlander didn't seem to have any of that anxiety about him. And he may actually have been throwing harder by the end of the game. The Brewers just didn't have a chance.
I have to agree with something John Kruk said on "Baseball Tonight" after the game (and I don't think I say that very often): Verlander looked like the Tigers' closer out there in the ninth inning. (If only Detroit's actual closer came in and mowed down the opposing batters 1-2-3 like that...) He was absolutely ruthless.
And you just can't have a no-hitter without the defense making some great plays behind the pitcher. Both Magglio's sliding catch in the 7th and Neifi's slick grab in the 8th provided some extra highlights to the evening. Neifi's over-the-shoulder flip to Placido Polanco seems to be getting the most love this morning, but I'm a bit more partial to Magglio's play. That looked like it was going to be a hit.
Pardon me for getting a little Tim Kurkjian here, but I think there's some real beauty to those plays being made by Magglio and Neifi. Last year, Ordonez was stiff and slow in right field, and looked well on his way to a future as a designated hitter. Before the season, I thought Gary Sheffield might eventually be out there everyday. But Magglio has been reborn in all aspects of his game. And Neifi? C'mon - no one takes more $#!+ from the fans than this guy. I'm raising my hand. I've gotten my shots in. It's easy. I realize it's irrelevant now, but I thought Buster Olney brought up a good point last night: Does Carlos Guillen make that play up the middle?
Jim Leyland seemed near tears on the field as his team was celebrating Verlander's achievement. And I have to say, I was right there with him. I was getting a little choked up while watching the whole thing again this morning. This Detroit Tigers team has given us so many moments to remember and value over the past year-and-a-half. It's really been an incredible thing to witness. I'm not sure being a Detroit sports fan has ever been more fun. How can you not love these guys?