Detroit and Philadelphia have some good recent sports history between them. In 1995, the Lions took what might have been Wayne Fontes' best team into Philadelphia for a divisional playoff game and got absolutely stomped by the Eagles, 58-37. (And they were down 51-7 going into the fourth quarter.) I apologize to any Lions fans for exhuming that memory.
But Detroit got sweet revenge, albeit in another sport, two years later when the Red Wings swept the Flyers to win their first Stanley Cup in 42 years. Just the memory of Darren McCarty deking out Ron Hextall for the winning goal in Game 4 gets me all drunk and fuzzy inside.
I guess this interleague series between the Tigers and Phillies doesn't have quite the same importance to it. But either team could stand to win two or three games, as they both sit two games out of first place in their respective divisions. And both have been playing well recently. The Phillies have won seven of their last 10 games, while Detroit has won six.
So Peter Baker from The Good Phight took some time to play "Blogging With the Enemy" before this series. If you read USA Today Sports Weekly, you might have already seen him interviewed as part of their bloggers series a couple of weeks ago. Unfortunately, they spelled the poor guy's last name wrong, which violates a basic tenet of good (or bad) publicity.
(EDIT: Peter just sent me a link to the article.)
----------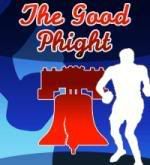 (1) As I'm writing this, the Phillies are three games out of the wild card spot in the NL. How do you like their chances of overtaking the Dodgers, D-Backs, and Braves? Or do they have a shot at the NL East, as well?
Things have very quickly gotten pretty good for the Phillies; last night, with a Braves loss, the Phillies took over sole possession of second place, just two games behind the Mets.
A lot depends on if and when Pedro Martinez returns for New York, and how he performs when he does. The Phillies have a very real chance of catching the Mets, although I wouldn't bet on it. Like most of the seasons this decade, they're as good a pick as any to win the Wild Card in a so-so National League.
(2) Ryan Howard: No more worries or do you still expect or hope for more out of him?
Since his stint on the DL, Howard has been dynamite. I don't expect him to reach the Olympian heights of 2006 again, but he doesn't have to. If he becomes a "better" hitter by virtue of not seeing as many good pitches to hit, but only hits 40 home runs in a season, that's fine with me.
(3) Here in Detroit, we're pretty concerned about the Tigers' bullpen. But I'm wondering if you might offer a perspective on what bullpen hell really is. Brett Myers and Tom Gordon could rejoin the team in about a month. But in the meantime, the Phillies signed Jose Mesa. And Antonio Alfonseca is closing games. How painful has this been to watch?
Gut-wrenching, soul-rending, heart-breaking, take your pick of hyphenated terms. Although quizzically, they've been playing some good baseball with Gordon and Myers on the shelf. The Phillies' tendency to employ former (washed up) closers in middle relief has driven me batty to no end. Alfonseca has actually done a respectable job of late, although we're all waiting for the wheels to come flying off.
The Jose Mesa signing might have been the most derided move of Pat Gillick's tenure. It's hard to understate just how loathed Mesa is in Philadelphia, in light of his 2003 season-long meltdown. It's become part of the Phillies fans' DNA, much like the Lance Parrish Fiasco, hatred of JD Drew (and the entire Drew family), and the Collapse of 1964.
(4) Freddy Garcia just went on the disabled list with a sore shoulder. Do you expect the Phillies to make a deal to replace him in the starting rotation? If so, who's the guy to go?
Aaron Rowand was the most discussed name in trade talks this offseason, but with the way he's playing, there's no way this team trades him. He's a fan favorite, and with a team as PR-concious as the Phillies, I can't imagine he won't be here in September. Shane Victorino is also too popular to trade.
I actually think it's more likely that they replace Garcia from within the system. Spot-starter Kyle Kendrick turned in a solid performance the other night. Lefty JA Happ just came off the DL in AAA; he's a possibility. They don't have many bargaining chips for trade except for some pretty good starting prospects in AAA, but then you're in a robbing Peter to pay Paul situation; can a league-average trading block starter really do that much better than one of those guys this season?
(5) What sort of deal would you like to see the Phillies make at the trade deadline? Do you think they might try to upgrade in left field or third base (or even catcher)? Will they look for bullpen help (like every other team in the majors)?
Bullpen help, always. The catching situation is acceptable right now; Ruiz has been hurt, and Rod Barajas is actually something of an On-Base Machine this season.
Pat Burrell in left is an enigma who Phillies fans are just going to have to accept for another couple seasons. He's pretty much unmovable and, while frustrating as hell, still contributes to the lineup via his on-base skills.
I would expect to see Greg Dobbs get more of the playing time at third base; he can't field for crap, but neither can Wes Helms, but at least Dobbs is hitting.
-----------
Thanks to Peter for taking my questions on the Phillies. Actually, he says he has a story about running into Magglio Ordonez in a Tucson barber shop back when Maggs played for the White Sox, so I'm hoping to hear more about that, and I'll pass it along if Peter's willing.
Please check out The Good Phight during this series. Maybe we can get a bit of dialogue going between the two communities, even if it's just trash talk about Detroit and Philadelphia.
UPDATE: My answers to Peter's questions about the Tigers have now been posted.