Did you catch who was managing the Cubs today, in lieu of Lou Piniella's suspension?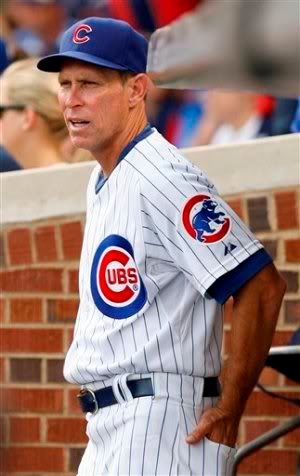 Boy, that takes some getting used to. (But so did Gary Sheffield wearing #3.)
You know, it didn't even occur to me - either when I watched Piniella's tirade or saw the news of his suspension - that Alan Trammell would be taking over the top seat in the Cubs' dugout.
And the interim skipper managed the Wrigley Wreck to a win today. How about that? Congratulations to Tram. I'll always be rooting for the guy.
(AP Photo/Nam Y. Huh)