[Recap of last night's game below.]
Even before SB Nation brought me aboard, Lone Star Ball was one of my favorite baseball blogs. I wouldn't call myself a Texas Rangers fan, but Adam Morris runs the type of blog I've always tried to produce myself. But as a baseball fan and blogger especially, I really appreciate the combination of links, commentary, and community involvement he's put together, and I'd love to create a similar environment here at Bless You Boys.
So with the Rangers and Tigers playing this week, I thought it was a fine time to play "Blogging With the Enemy" with Adam.
----------
(1) Many Tigers fans are interested in Mark Teixeira, and it sounds like the Rangers have decided to deal him. So what do you think? Will Teixeira still be in Arlington by August? And if not, where do you think he might end up?
At this point, I think it is 50/50 that Teixeira is still here in August. If the Rangers can find someone who will make a strong offer for him, I think they'd move him, but they aren't going to deal him for a couple of middling A ball prospects and a platoon outfielder. At this point, I'd say the leading contenders are Detroit, Baltimore, and the Dodgers. I wouldn't be surprised to see the Rangers package Teixeira with Akinori Otsuka in a deal with the Tigers.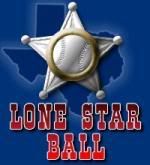 (2) What is the opinion of Ron Washington so far? Do you think he's done a good job, or does he get sort of a pass this year as he begins to remake the team to his liking?
I've been really frustrated with some of Ron Washington's in-game management, and the honeymoon is pretty much over for him. With the team's awful start, a lot of fans are calling for both him and Jon Daniels to be fired. I think that's premature -- I think he needs some time before we can really evaluate him -- but obviously, the team has gotten off to an awful start, and he has to take some blame for that.
(3) Have we already seen the best Sammy Sosa has to offer, or is he really capable of putting up a 30 homer/120 RBI type of season?
I think this is it from Sosa. He's a decent platoon DH/OF, but that's it.
(4) The chatter seems to be that the Rangers are going to run the proverbial fire sale, and begin trading off their assets. Which players do you think are most likely to go, and which areas of the team would you like to see upgraded the most?
The Rangers have 5 free agents to be -- Kenny Lofton, Eric Gagne, Brad Wilkerson, Ron Mahay, and Sosa -- and I think they'll try to deal all of those guys, with Gagne being the guy who would probably bring back the most in return. Lofton is probably going to be a class B free agent after the season, so I'd expect the Rangers to hold onto him if they can't get a decent prospect for him.
The other two guys I expect to see shopped are Mark Teixeira and Akinori Otsuka... Teixeira for the obvious reasons, and Otsuka because the Rangers have a lot of good bullpen arms right now, and can afford to deal him. Despite the clamoring for pitching, what the Rangers need right now is upper-level positional prospects, particularly outfielders. There are quite a few solid pitchers in the system, but not many good positional prospects above A-ball.
(5) You've been posting a lot of stuff on the draft (which I've definitely appreciated). Do you think this upcoming draft could define Jon Daniels' tenure as general manager? And are there any particular positions you'd like to see the Rangers pursue?
Second part first, I think the Rangers need to take the best player on the board when they pick. If it is a tossup, they need to go opposite of what they've taken earlier...if they get high school pitchers at #17 and #24, and you've got a college positional player and another high school pitcher neck-and-neck on the board at your next pick, take the college guy.
With all the picks, along with the players available to trade, this is an opportunity for Daniels to re-stock what has been a pretty weak farm system. The Rangers have reportedly devoted a lot of scouting resources to this draft, and have gotten Tom Hicks to up the budget for signing draft picks. A quality draft and some smart trades can get this farm system back among the better systems in baseball pretty quick.
-----------
Thanks to Adam for taking the time to answer my questions. As I said, I've enjoyed his stuff for quite a while, and it was nice to chat baseball with him.
As mentioned in the interview, Lone Star Ball has been paying close attention to Thursday's First-Year Player Draft, and there's some good information over there to check out if you want to bone up on the amateur talent pool before 2 p.m. tomorrow. (I intended to post some draft stuff as well during the Tigers' off-day on Monday, but got sidetracked by Gary Sheffield's sociological commentary. I'll try to get that up today or tomorrow.)
The Rangers should be an interesting team to watch over the next couple of months, as trade rumors swirl around the team. LSB should have everything you need if you want to keep up on those developments.