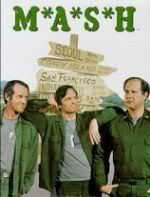 Raise your hand if you're a Tigers pitcher and you didn't go on the disabled list last night. Okay, Verlander. (Good job in the game, by the way.) Bonderman. Jones. Check. Check. Check. I just wanted to get a count because it seems like each time I stepped away from the computer last night, someone else from the pitching staff went on the DL.
I really should've posted something about Nate Robertson during last night's game, but by the time I sat in front of the TV with my amber-colored adult beverage of choice, I wasn't going to do much else. Confirming the suspicions of virtually everyone (except, apparently, Robertson himself), the Tigers put Robertson on the 15-day disabled list with a "tired arm." Hopefully, that's a different kind of "tired arm" that sent Kenny Rogers into surgery and out of the lineup for three months.
As expected, Jim Leyland called Robertson into his office for a little chat. And after 45 minutes of Robertson insisting that he was okay, Leyland cut through the crap and made an executive decision.
"One of [his] questions was, 'Do you think the ball is coming out of your hand the same as it was?' My answer to that is 'I don't know how you diagnose tired arm. But I know it's not coming out the same.' It's just probably the most beneficial decision for the team for them to make this move.
Taking Robertson's roster spot will be Andrew Miller, who's really been pitching too well for the Tigers not to call him up to the majors. His record with Double-A Erie is 2-0 with an 0.59 ERA, and 24 strikeouts (along with five walks) in 30 2/3 innings. Miller should get a good test on Sunday against the New York Mets.
Also going on the DL is Zach Miner, who's suffering from some elbow tendinitis. MLive.com's Danny Knobler reports that the injury might not have warranted a DL stint, but the Tigers are taking the opportunity to shore up their bullpen. Aquilino Lopez and Yorman Bazardo have been called up from Triple-A Toledo to fortify the relief corps until one of them is sent back down for Miller's start on Sunday.
The Detroit Tigers Weblog and Take 75 North both have some more information on Bazardo, for those who might be curious.