When the Tigers' 2007 schedule was released, the one series that seemed to immediately jump out was this weekend's interleague match-up with the New York Mets. These two teams almost played one another in last year's World Series, and could find themselves in this year's Fall Classic.
As of today, the Mets are percentage points behind the Padres for the best record in the National League, while the Tigers currently have the fourth-best record in the American League. We're looking at a good one here, and just in time for the series opener, I have some thoughts on the Mets from Eric at Amazin' Avenue.
----------
(1) Before the season, Jose Reyes was my pick for National League MVP. How am I looking on that so far?
Considering that he is 3rd in the NL in VORP behind one player from Colorado (Matt Holliday) and a sluggardly first baseman (Prince Fielder), I'd say you're looking like a brilliant prognosticator right now. His pitch selection and recognition has improved considerably these past two seasons, and he is on pace for 82 unintentional walks this year, which is bad news for pitchers around the league. He has to learn to be a bit more selective on the basepaths, but right now it's pretty clear that he is one of the most valuable players in the league, at a premium defensive position to boot.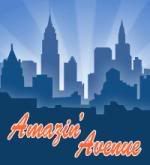 (2) There seemed to be some disappointment that the Mets didn't upgrade their starting pitching during the offseason. Yet guys like John Maine, Jorge Sosa, and Oliver Perez have pitched extremely well. Is the starting pitching okay (especially with Pedro Martinez possibly returning in August) or do you think Omar Minaya might try to pick someone up by the trade deadline?
I think Omar is always on the lookout for starting pitching. Oliver Perez looks like a true ace right now, and John Maine has been better than anyone could have hoped. I have some concerns about Maine's walk rates moving forward, and those concerns are only exacerbated by his past tendency to allow too many homeruns. Jorge Sosa is due to turn back into a pumpkin any day now, but I'm going to enjoy his little resurgence while it lasts.
Pedro Martinez just began throwing off of a mound following offseason shoulder surgery, and feels so good right now that he expects to be able to hit the mid-nineties again with his fastball. A healthy Pedro could be the biggest deadline acquisition of any team this year.
(3) Are the Mets happy with who they have at the corner outfield spots (pending Moises Alou's return), or do you think they might seek an upgrade at either (or both) of those positions before September? And where does Lastings Milledge fit into those plans?
I would say not. The corner outfielders have been mostly subpar since Alou went down and - I didn't think I'd be saying this before the season - they have really missed Shawn Green's bat since he went on the disabled list after fouling a ball off of his foot. I am a charter member of the Endy Chavez fan club, but even through my Endy-colored glasses I know what he is and what he isn't. He is a superlative fielder, but you never really know what you're going to get out of him with the bat. He has very little power and he doesn't walk very much. Carlos Gomez has seen a lot of playing time in Green's absence, and it's pretty clear that he needs some more development time. Major League pitchers are having their way with him right now.
Lastings Milledge is on the disabled list at AAA, otherwise he would be playing with the Mets right now instead of Gomez. I like to think he has a long-term future with the club, but considering Carlos Beltran's entrenchment in center field I think the Mets would be wise to consider dealing Milledge if the right deal came along.
I think the plan for this year is to use Alou, Beltran and Green, assuming all are healthy. Green had never been on the disabled list before this year so he'll probably be fine. Alou has battled injury problems throughout his career and this year has been no different. The Mets would be wise to pick up an insurance policy on the cheap if one becomes available.
(4) Last year, some people seemed to think that the Mets "peaked too soon." Given how well they've played so far in 2007, is that at all a concern for Mets fans or do you see teams in the National League being able to provide a challenge through the remainder of the season? More specifically, do you think the Braves can hang with them in the NL East?
I don't really know what "peaked too soon" means. If it means that they were terrific during the regular season, but their bats fell asleep in the playoffs, then I guess they peaked too soon. More likely is that they ran into a bad couple of weeks at the plate, which happens plenty during the regular season, but is less noticeable against weaker competition. The Mets are already facing stiffer competition now than they did a year ago, and the Braves and Phillies have certainly improved themselves in that time.
I still think the Phillies are more likely to hang with the Mets than the Braves, but Atlanta (almost) always finds a way to get it done, so I won't be surprised in the least to find them right near the top of the division come September. Even with their injuries I think the Mets are the team to beat in the NL East, and a healthy Alou, Green and Pedro would only serve to reinforce that feeling.
(5) As a Tigers blogger, I have to ask about Damion Easley. How much of a surprise has he been for the Mets and their fans? And given how he's played, is he really going to lose his job to Jose Valentin once he returns?
Easley has been a huge surprise, especially his penchant for getting big hits late in games. He has a lot more power than I would have expected, and certainly seems to be a very good guy.
Jose Valentin returned to the lineup last night, and I think Easley will return to a mostly part-time role now. Given Valentin's historical struggles from the right side of the plate, Willie Randolph would probably be wise to platoon them, at least somewhat. Randolph isn't really that kind of manager, though. His guys are his guys, and he mostly likes to go with a starter-reserve situation whenever possible.
-----------
Thanks to Eric for playing some interleague "Blogging With the Enemy." He was one of my tour guides when I joined up with SB Nation, and I'm grateful for all the help he's offered.
This should be a really fun series, and I know a lot of fans are excited about seeing the Mets. I'm also eager to see what Jose Reyes might do within Comerica Park's dimensions - as long as he doesn't directly influence a Tigers' loss, of course.