It was 2006 all over again tonight at Comerica Park. The starting pitcher came out with a good effort, keeping the visiting team in check until the batting order could find an opportune moment for a big hit. And once that hit arrived, giving Detroit the lead, the manager then employed his bullpen in sequence - from situational relievers, to set-up man, to closer - shutting down any potential rallies and ensuring the win.
Justin Verlander gave the Tigers exactly the kind of starting pitching they needed, holding the A's to two runs over six innings, with seven strikeouts. With Verlander doing his part, it was on the lineup to score some runs, and they got what they needed out of Marcus Thames and Magglio Ordonez, who each gave Detroit the lead with well-timed home runs. (And damn, if Maggs' drive to left-center didn't look a lot like that ALCS-winning blast.) With a starter finally giving his team six quality innings, along with a timely call-up from Triple-A Toledo, Jim Leyland was able to face an Oakland scoring threat and employ his late-inning relief effectively.
Bobby Seay came in and performed his situational left-hander role wonderfully, punching out Jack Cust. After that, Aquilino Lopez - fresh off I-75 from Toledo - came in to finish off the next two batters, stranding the two runners that Verlander put on base at the beginning of the inning. The Detroit Tigers bullpen, putting out a fire! How about that?
The A's offense was further dampened by The Fernando Rodney Revival in the eighth inning. The newly rejuvenated and revitalized Rodney came in with his once-again blazing fastball and sat the Oakland batters down in order. And he did with authority, zipping a 98 m.p.h. fastball on the outside corner to freeze Donnie Murphy and catching Mike Piazza off-balance with his signature change-up. Two innings with the lead, and the bullpen didn't blow it!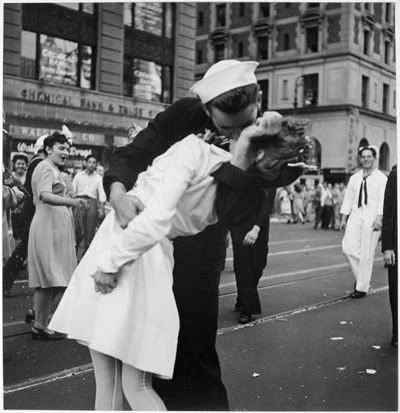 In their half of the inning, the Tigers added two runs to that slight lead, padding the margin enough to make things comfortable for Todd Jones in the ninth. And there was no buzzkill tonight, no angst, no agony, as Jones put down the top of the A's lineup in order, 1-2-3. Tigers win! Tigers win! THE-E-E TIGERS WIN! (Was that over the top? I can never tell.)
I don't want to overreact too much to one win, especially when this week has shown us that it doesn't hold a lot of meaning unless it's followed up with a few more. But of their four wins over the last three weeks, this might have been the most encouraging because of how it took place. The offense didn't have to bail out the pitching staff. The pitching didn't have to compensate for a lack of hitting. A superhuman effort wasn't necessary. Everyone just did their job tonight, and it resulted in a win. It's a simple formula, but one that sure as hell works.
Could this be the beginning of things finally coming back together for the Tigers? It's obviously too soon to say after one game, especially considering how bleak everything looked after last night's loss. But with the thunder of Thames and Sheffield back in the lineup, and the heat slowly returning to the bullpen, this team could take on a comfortably familiar look very soon.