How does Jason Grilli still have a job with the Tigers?
Jim Leyland's continued use of him defies logic, and smacks common sense right in the mouth.
I know the box score says that Chad Durbin gave up six of the seven Oakland runs tonight, but the score was 4-2 when Grilli entered the game. When he left, the A's had expanded their lead to 7-2.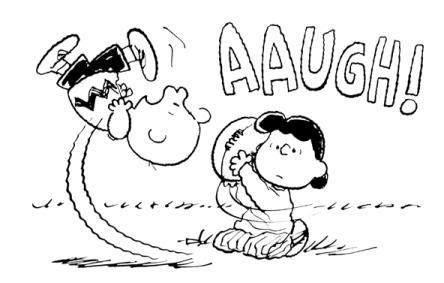 That is hardly the definition of "relief," yet Grilli keeps getting opportunities to hose gasoline all over the fire he's asked to put out. And yes, I understand that Grilli would not have come into the game if Chad Durbin had been able to get through the fifth inning. Yorman Bazardo was probably the other long relief option, but he pitched 2 2/3 innings yesterday. And Zach Miner got shelled by the A's in the series opener on Friday, so maybe Leyland was hesitant to bring him in with two runners on base. But I'm tired of trying to rationalize why Grilli is still getting work with the Detroit Tigers.
Call someone else up from Toledo or Erie. Sign a pitcher off of waivers. Any other option is preferable than what the Tigers keep doing. Including tonight, Grilli has given up runs in his last five appearances. He simply is not doing what the team is asking him to. Two-run margins become five-run deficits by the time he's done pitching. Bringing Grilli in is essentially surrendering the game.
No, Jason Grilli isn't the only reason Detroit lost tonight's game. Their lineup scored just two runs against a pitcher that was a batting practice machine in his last six starts. And the Tigers had to play catch-up from the very beginning of the game, thanks to Durbin. Poor starting pitching is at the heart of their recent struggles. But the lineup needs a chance to come back, and that goes out the window with the long relief they've been getting.
You've heard Benjamin Franklin's definition of insanity: "Doing the same thing over and over and expecting different results."
So if Leyland insists on bringing Grilli into games that are still within reach, what does that say about him? And if Dave Dombrowski continues to keep Grilli on the Tigers' roster, what does that make him?
Another mini-winning streak squashed. Another split at home. This stinks.