First, how about we sit back and drink this in for a while? Sure, it was one game, but it wasn't really "just" one game. Had the Tigers put up another poor pitching effort, followed by a bullpen meltdown, and mixed in with a lack of hitting, we'd be pretty sour right now. But this team needed to make a statement, especially against a key rival. They needed to reclaim a season that had gotten away from them. And tonight, it sure looked like the Tigers did that.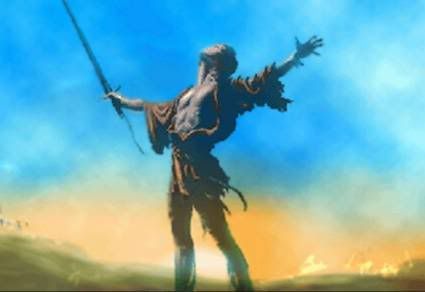 Pick your pleasure, pick your highlight. Most important was a great effort from Jeremy Bonderman. The team needed a quality start from him, and he needed to break what had become a horrible streak. Initially, it looked as if it could be another rough outing, as he once again gave up runs in the first inning. But something clicked from there, with Bondo returning to the form we'd seen for most of the season. He allowed only two more hits over six more innings, and gave the Tigers a chance to win. Regardless of the final outcome, Bondo's performance was reason enough for encouragement.
Thankfully, the Tigers didn't settle for that. And if you were biting your fingernails, hoping that Detroit could pull this one out, Curtis Granderson gave us all a jolt of confidence in the eighth inning with a spectacular catch on what looked like a sure double by Travis Hafner. The ball was going to hit the grass, bounce to the wall, and score two runs for the Indians, but Granderson propelled himself forward into the left-centerfield gap - like someone pressed the "dive" button on a video game - to make a diving snare that got the Tigers out of the inning. Just an amazing play.
But the Indians still had a chance to win the game in the ninth. At least they would've, if Fernando Rodney hadn't mowed down the final three hitters of the inning. He got off to a shaky start, allowing a double down the right-field line to Chris Gomez, and fighting Jhonny Peralta for more than 20 pitches. Rodney eventually won the battle, blowing away Peralta with some 98 m.p.h. heat, and that gave him the juice to strike out the next two hitters, as well.
That put it on the Tribe's bullpen to maintain the 2-2 tie, but you had to like the Tigers' chances against Cleveland's version of Todd Jones, Joe Borowski. Borowski then proceeded to show he's just about as good in a tied ballgame as Jonesy is - which is to say he's terrible. The first three batters reached base, giving Detroit a one-run lead. But the Tigers smelled blood (and maybe some fear, too) and went in for the kill, doing what we've been accustomed to seeing them do until this recent slump: punish bad pitching. Magglio Ordonez took the first pitch from Borowski and blasted it into the left-field seats for a three-run homer.
6-2, Tigers. Game over. Thanks for playing. Get a head start on beating the traffic, Cleveland.
And welcome back to the Detroit Tigers.
EDIT: According to Baseball Musings, Joe Borowski is 1-3 with a 9.26 ERA in twelve non-save appearances this season.