So maybe the Detroit Tigers are onto a new strategy here. If they're going to regain the top spot in the American League, maybe they'll just make the visiting teams wait it out.
After an inexplicable four-hour rain delay, the Tigers and Yankees played some seriously under the lights baseball. (Does Roger Clemens' contract allow him to fly back to Texas to see his family during such a delay?) And with their body clocks out of sync, you know they couldn't just play a standard three-hour game. This one took four hours and 24 minutes, and went 11 innings.
But hey, the Tigers won, so this four-hour delay thing worked out in their favor. (Although maybe it was the reason for Placido Polanco's errorless streak finally ending.) Hmm...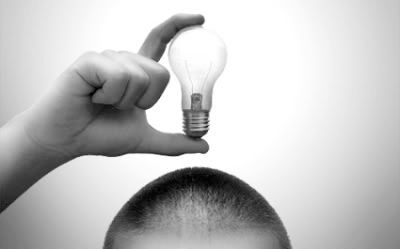 If you stayed up to see Carlos Guillen end this game with a walk-off homer off Sean Henn at 3:30 a.m., your Tigers fan card should be bronzed. Even though it was Friday night (Saturday morning), I can't imagine too many people were up for the first pitch at 11 p.m., let alone the near-dawn 11th-inning ending - unless you were watching from Germany, like Dirk. Billfer was in the stands, and thus is most definitely in the Real Man Tigers Fan club.
Even the various wire services must have been asleep, because they can't get the final score right. Yahoo! has a 12-6 score this morning. Rotoworld has a 6-3 Tigers victory. I guess they figured no one was up to see it anyway, so we'll just take their word for it. I'm going to assume that MLB.com's score of 9-6 is correct.
Same two teams tonight at Comerica Park. Don't be surprised if they don't stick to that 7:05 p.m. start. A season could be at stake. (Can you imagine if they had to play a day game today. Ye gahds!)
The Triples Chase is Alive
Curtis Granderson still has a chance to be the American League's single-season triples king, after smoking two off Clemens last night (this morning). That gives him 21 for the season, which is the most in the AL since KC's Willie Wilson hit that many in 1985. (Lance Johnson hit 21 triples for the Mets in 1996.) The last guy to hit 20 triples was Cristian Guzman in 2000 with Minnesota.
Granderson has 33 more games to reach Sam Crawford's AL-record of 26 triples. Anyone like his chances?
Those two triples were just one aspect of what turned out to be one hell of a game for Granderson. He went 4-for-6, with a single, double, and three RBIs to go along with those triples.
If that's what happens when the NY Times runs a profile on Granderson, we should consider petitioning the paper for a weekly feature. I'd love to take some credit too, since he was my "Face of the Franchise" pick, but I think we all know I'm not that powerful. (Was that a gratuitous plug? I can never tell.)