Mike Mussina (8-9, 5.22) vs.
Justin Verlander (13-5, 3.94), 7:05 p.m. EST
UPDATE: Gary Sheffield was placed on the 15-day disabled list earlier today. Timo Perez has been called up from Triple-A Toledo to fill his spot.
Winning two out of three from the Yankees feels pretty good, doesn't it? Especially when yesterday's game began like a bad horror movie with Jair Jurrjens grabbing his shoulder with "eight on a scale of 10" pain, and leaving the game in the second inning. But the bullpen finished off the game well, with Bobby Seay accomplishing a bit of history in the process, and the Tigers toughed out the type of win that's been far too elusive over these past few weeks. The Freep's Michael Rosenberg called it "the Tigers' best weekend in a long time."
But here's the thing: If the Tigers don't notch another win today, and score a series victory over the Yankees, that good feeling will go away pretty fast. Splitting a four-game series is certainly better than losing three out of four or getting swept. But it doesn't say anything. And the Tigers need to make a statement right now, being 2 1/2 games out of first place in the AL Central and four games back in the Wild Card race.
As 30 Rock's titan of industry, Jack Donaghy, once said to Kenneth the Page when pitching "Gold Case" to the suits at NBC, "you've got it up there, now break it off." That's how the Tigers need to approach tonight's game. Don't settle for this split stuff. Go for the series win.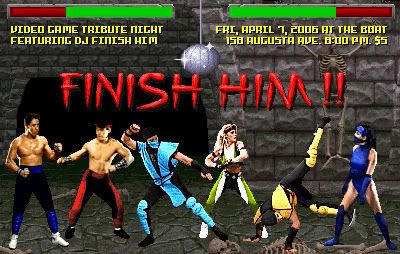 Of course, that's not going to happen if Justin Verlander pitches as badly as he did last time out against the Indians. In just four innings, Verlander gave up seven runs and 10 hits, both season-high totals. And Cleveland wore him out by fouling off pitches and working the count deep. You know the Yankees can and will do the same thing, so Verlander needs to be much more efficient with his pitches. If he's tired out, it could be ugly. But Verlander did beat the Yankees the last time he faced them, thanks to Mike Mussina.
As bad as Verlander was in his last start, however, Mussina was worse. Much worse. The Angels pounced on him for seven runs in just 1 2/3 innings. And in the start before that, the Tigers knocked around Mussina too, scoring six runs over five innings, in what turned out to be Detroit's only win at Yankee Stadium.
Short Hops:
▪▪ Congratulations to the Toledo Mud Hens, who clinched the International League West division yesterday with a 4-1 win over Indianapolis. This is Toledo's third straight division title. Here's more from D-Town Baseball.
▪▪ Staying with the Mud Hens, Take 75 North looks at how September major league call-ups will affect the team, and who's most likely to head up to Detroit.
▪▪ Don't buy that Cameron Maybin #4 jersey yet. He might change his number next season. 24 is his favorite.