Tonight's game was important for both the Tigers and Yankees, which makes the blowout margin all the more surprising. With his spot in the starting rotation possibly on the line, Mike Mussina just couldn't stop the Tigers from scoring. And it didn't get much better once the Yankees' bullpen took over. (Will Sean Henn still be on New York's roster by the time you read this? Nine runs, eight hits, and five walks in 2 2/3 innings? Dude was brutal.)
By the sixth inning, Joe Torre turned this into a NFL pre-season game by clearing his bench. (And speaking of NFL pre-season, I began flipping over to Monday Night Football to see how Joey Harrington was doing for Atlanta.)
I don't want to put too much significance into tonight's win, because I've made that mistake a few times, hoping that the Tigers had finally straightened themselves out. But as Cracker once sang, I'm feeling thankful for the small things today.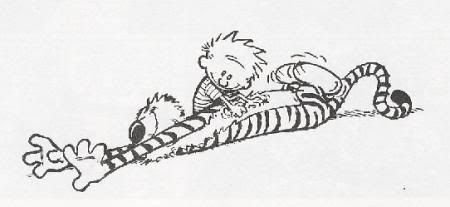 The Tigers needed a good effort from a starting pitcher, but it would've been nice if Justin Verlander could turn the dial to spectacular a few more times this season. He came pretty close tonight. Everything was working. His change-up kept hitters off balance, his curve made some knees buckle, and the fastball hit above 95 m.p.h. a few times. And going seven innings also gave the bullpen a night off after they put in a lot of work over the weekend.
With Craig Monroe gone, Brandon Inge has become a preferred punching bag, and he needed a good game with the bat to get Tigers fans to put their gloves down. He's not off the hook quite yet, but three hits and four RBIs most definitely helps. Following up with some more hits in the next few games wouldn't hurt, though.
Curtis Granderson capped off a tremendous series (8-for-18, six RBIs, two triples) with another three hits and two runs scored.
Sean Casey hit a triple. Do I need to add anything to that?
And thanks to ESPN2, I got to watch the game here in South Carolina. Those are enough small things to be thankful for, right?
How about a big thing? The Tigers won three out of four from a team most everyone seemed to fear. A series win over the Yankees is sweet. Not just because Detroit showed they could beat one of their closest playoff rivals, but also because it's the first series the Tigers have won since mid-July.
It's too soon to say whether or not this is the turnaround we've all been waiting for. But there hasn't been much to feel good about over the past five weeks. The Tigers' next two opponents - the Royals and A's - are teams that contributed greatly to their recent struggles. But I think we're entitled to enjoy these last couple of wins a little bit. At least for the next 20 hours or so. Sleep peacefully tonight, Tigers fans. And let someone rub your belly.