Our long, national nightmare is over. Jeremy Bonderman had pitched like a doormat over the past six weeks, letting opposing lineups trample all over him. But today, after going eight straight starts without a win (and only notching one in his last 10 starts), Bondo finally broke the spell of whatever horrible juju was clinging to him. And with that, the Detroit Tigers welcomed back their presumed ace.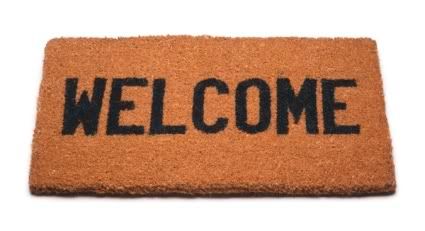 On FSN, Mario Impemba and Rod Allen noted that Jim Leyland challenged the young man, saying he didn't just need Bonderman to pitch well; he needed him to win. That challenge appeared to fuel Bonderman on the mound this afternoon, as he pitched aggressively and efficiently (only 87 pitches, and 63 of those were for strikes), and seemed determined not to be beaten. He didn't allow a run in the first inning, sitting the top of the Royals' order down in succession. Bonderman also gave the pitching staff a much-needed break by throwing seven innings, and took some pressure off the lineup by allowing only one run.
And by not having to score five or six runs just to tie the game, the Tigers' batters loosened up their shoulders and swung the bats with some authority. Leo Nunez kept the Royals in the game early, holding the Tigers to one run. However, Detroit knocked out five hits in the first two innings, which created a disturbingly familiar feeling. Was this going to be another game when the Tigers couldn't push any runs across the plate?
That fear was pushed aside in the fifth, as Nunez seemed to run out of gas, and the Tigers pounced on some weakened prey. Detroit began crushing the ball deep to the outfield, beginning with Curtis Granderson's 412 shot to centerfield. Timo Perez then hit a ball to right center that might have been a home run in most major league ballparks, bringing in another run and - for yet another day - justified his manager's baffling faith in him. And Magglio Ordonez capped off the scoring with a skyscraping two-run homer to left field. That put the score at 5-1, and effectively ended the game.
"At least it wasn't a sweep" isn't exactly a battle cry. And losing two of three to the Royals, pushing the Tigers to four games out of first place is a huge disappointment, considering the progress that seemed to be made against the Yankees. But if Bonderman has (finally!) turned himself around, along with Justin Verlander, this playoff thing might still stand a chance.