The weekend started off so well for the Detroit Tigers. Two decisive victories over the Mariners gave them a two-game advantage in the AL Wild Card race. They were only three games behind the Yankees for the top spot. Detroit had even gained a game on the Indians in the AL Central race, putting them only five back. And Curtis Granderson put himself in some seriously select company by stealing his 20th base of the season, and becoming a Quadruple 20 Man. Things were looking up for the final month of the 2007 season.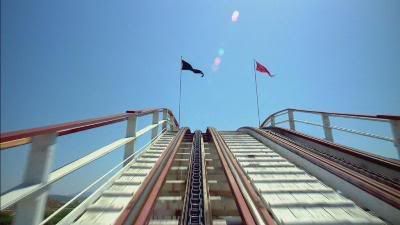 Then Sunday afternoon came along. A game that looked as if the Tigers would win suddenly took a cruel turn when Jeremy Bonderman imploded in the second inning. After getting the leadoff batter out, Bondo allowed the next six Seattle hitters to reach base. A 4-2 Tigers lead became a 6-4 deficit, and Bonderman was finished for the day. The Mariners pounced on the soft underbelly of Detroit's bullpen - its long relief - and hung a football score of a loss on the Tigers in a game they needed to win. Now Detroit is back to six games behind the Indians in the AL Central, and their Wild Card deficit isn't much better, trailing the Yankees by four games.
What we found out later is that Bonderman will be done for much longer than a Sunday afternoon. Bonderman admitted to feeling a "sharp pain" in his elbow and conceded that he's "done for awhile." What makes it even worse is that this probably could have been prevented. Last Wednesday, it was revealed that Bonderman's elbow was sore, but Jim Leyland insisted there wasn't a serious injury and expected Bondo to make his next start. It's now terribly obvious that someone should have pushed the issue harder to get the complete story. Either Bonderman needed to be more honest with the Tigers coaches about how much his elbow was bothering him, or the coaching staff should've disregarded their pitcher's macho attempt to shake it off and explore the possibility that a sore elbow was symptomatic of a far bigger problem.
No, Chuck Hernandez and Leyland shouldn't be expected to be mind readers. But Bonderman has clearly been struggling for quite some time, his two most recent starts notwithstanding. They noticed his velocity was down and asked about it. Pudge Rodriguez later confirmed that Bonderman admitted his elbow was giving him some trouble.
Yes, hindsight is 20-20. Right now, it's a baseball bat of obviousness whacked across the eyes. And yes, the Tigers desperately needed Bonderman to stay in contention for a playoff spot. What's baffling, however, is why Bonderman wasn't treated as other pitchers on the staff have been this season. Nate Robertson was put on the disabled list with a sore arm whether he believed he had one or not. Andrew Miller was practically swaddled in soft towels the second his hamstring felt a twinge.
So why was Bonderman given the benefit of the doubt? He's not Kenny Rogers, with 20 years worth of experience and knowledge of his own body and the rigors of pitching through pain. This is Bonderman's fifth season. He'll turn 25 this year. There's still so much he's experiencing for the first time. Was choosing to believe Bonderman a concession to the playoff race? Did the Tigers opt to play with fire, deciding that the risk of falling out of contention justified taking such a chance? Leaving it up to the player is surely a reason why Leyland has the support of his ballclub. But how many times have we seen - in all sports - that the athlete almost always wants to play. Someone in a position of authority has to take some responsibility - especially if the player is probably too young to know better.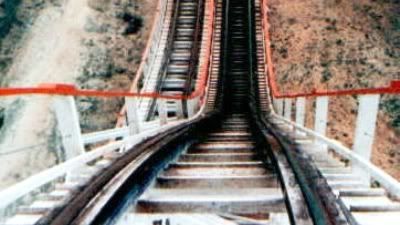 So what now? Is the 2007 season done for the Detroit Tigers? Well, if you thought they needed outstanding pitching from both of their young aces, then you could probably draw such a conclusion. Can the Tigers keep this afloat with a spit-and-tape approach of mixing and matching Zach Miner, Virgil Vasquez, Yorman Bazardo, Jordan Tata, and Jair Jurrjens, hoping that one or more of those guys will be able to give them five innings of starting pitching? Or is Jeremy Bonderman's injury the final punch on the jaw that has brought this team to its knees?