Pudge Rodriguez drawing a walk was going to be notable in itself. The self-described "aggressive hitter" only had eight of them on the season.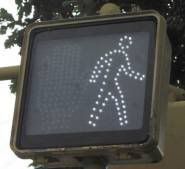 But after Matt Garza walked Gary Sheffield and Carlos Guillen to load the bases (okay, Larry Vanover probably missed a called third strike on Sheff), I guess even Pudge could see that showing some patience at the plate might pay off. He fought out a tough nine-pitch at-bat, fouling off three 3-2 pitches inside. Garza tried it one more time, but came far enough in that even Pudge knew not to swing. Ball four, and Granderson came home with the tying run.
All you had to do was look at Pudge's face when that ninth pitch hit Joe Mauer's glove. He was pumped up, knowing that was a big moment. (And maybe, just maybe, he was proud of himself for showing some plate discipline.) Garza was out of the game after that, and Juan Rincon came in to ask what time it was.
What time was it? Timo Time! Perez smacked a ball to right field, knocking in two more runs to give the Tigers the lead, and that was pretty much the game. The bullpen didn't allow another Minnesota hit over the last two innings, Torii Hunter and Ron Gardenhire blew up, and at the risk of tempting the jinx, it's worth pointing out that Todd Jones notched his third straight 1-2-3 save.
Unfortunately, it doesn't look like the Tigers' win will cut into either the Indians' or Yankees' respective leads. Cleveland came back with the long ball, hitting one in each of the last three innings. Casey Blake's was the one that ended it, leading off the ninth. And as I write this, the Yankees exploded for six runs in the eighth inning off the normally impregnable Hideki Okajima and Jonathan Papelbon, and lead the Red Sox 8-7 with Mariano Rivera about to pitch the bottom of the ninth. Drat.
But it's just as important for the Tigers to keep pace, so they don't fall further behind. Tonight was a big win, as all of them will be for the rest of the season.
UPDATE: Yankees win.