That wasn't the knockout punch, but it was pretty damn close.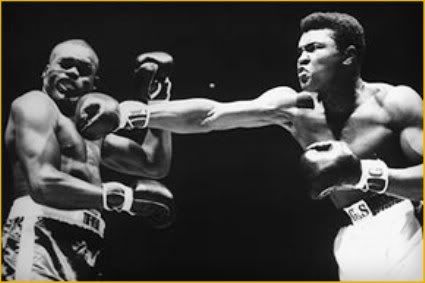 Add another win by the Yankees tonight, and the Tigers' playoff chances are looking wobbly. Very wobbly. The referee is giving them the standing 10-count. It's not going to take much to send them crashing to the mat.
What makes this one especially painful is that Detroit had this win in their sights. The lineup pounded Paul Byrd. Kenny Rogers provided exactly the kind of start that was needed. The bullpen had a three-run lead to work with. And Joel Zumaya picked the worst time of the season to implode.
Jhonny Peralta hadn't hit a home run in almost a month. I suppose some would say that meant he was due to break out. It definitely helps when you hang a fat meatball right down the middle, and that's exactly what Zumaya did. Peralta smacked it to right field to tie the game at 5-5, and that knocked the air out of the Tigers. They were just barely hanging on after that.
Cameron Maybin getting thrown out at third base in the top of the ninth most certainly didn't help matters. Maybe it was a moot point, since Brandon Inge eventually flied out. But with a runner in scoring position, who knows what might have happened? Cut Maybin a break on a rookie mistake? Okay, but it was a costly one.
And Casey Blake's just getting too good at hitting these walk-off home runs. But you know what? The Tigers had already lost the game before that.
This one really hurt. And it was probably the last shot to the face the Tigers' season could take.