I apologize if you popped over yesterday (especially on a holiday) for some fresh material, only to have to look at the same game thread over and over. With an off day on the Tigers' schedule, I thought it might be better to collect my thoughts and ruminate a bit, rather than rant and roar about Sunday's 8-7 loss to Oakland.
Had I bolted straight for the computer, I would've typed out a tantrum similar to Bill Paxton's "That's it man! Game over, man! Game over! What the $#@% are we gonna do now? What are we gonna do?" meltdown from Aliens. Except I think I would've used more swear words.
About midway through Sunday's game, the Tigers looked like a team that had absolutely no interest in making the playoffs. The Indians, Yankees, and Mariners had each lost, so there was a chance to gain a game in both the AL Central and Wild Card standings. And at this point in the season, those opportunities are crucial. Maybe knowing about their competitors' losses early in the game tightened the Tigers' collective sphincter, because soon after the Yankees' loss became a final, what looked like a sure victory over the A's began to unravel.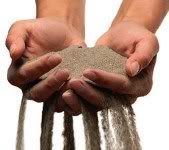 Slowly and painfully, like being fed into a wood chipper one inch at a time, Detroit lost hold on a 7-0 lead, wasting as good an effort as they can expect from Nate Robertson. And in the process, maybe they saw one of their best chances to make up some ground in the playoff race slip away, too.
I'm not sure what was worse, either: The bullpen that was supposed to be dominant (once everyone came back healthy) giving up six runs to lose the game or the comeback being started and finished by Jack Hannahan, who was cast off by the Tigers in mid-August.
Okay, it was the bullpen's meltdown. Weren't we supposed to be done with that once Fernando Rodney and Joel Zumaya came back to health? That was obviously the hope of the organization, and a key reason for not acquiring some bullpen help at the trade deadline. It's difficult to criticize Rodney too much, as he'd been as dominant as a reliever can be since returning from his last stint on the DL. Maybe he was due for a bad outing.
Todd Jones, on the other hand, has had too many implosions this season for a team that considers itself a post-season contender, and it should be apparent to the Tigers now that they have to upgrade their closer role next season. You could say Jones has suffered from a lack of work during this hellish six-week slump, and he gets the job done when he gets used consistently and regularly. But the numbers also aren't lying here. Jones has a 4.64 ERA, giving up 60 hits and striking out just 27 batters in 54 1/3 innings. His BAA of .279 is also the worst among Detroit's relievers. It's just not good enough.
As long as we're looking at numbers, however, they're also telling us that the Tigers are still in the playoff race with 25 games to go. The AL Central division is probably lost, unless Detroit brings their brooms to Cleveland two weeks from now. But even then, they'd need help to overtake the Indians. The Wild Card is far more attainable. Not only are Seattle and the Yankees beating up on each other early this week, but the Tigers have a chance to leapfrog Seattle in head-to-head competition this weekend.
But if it's going to happen, Detroit has to play some of its best baseball of the season in these next four weeks. And they sure as hell can't afford any more collapses from their bullpen.