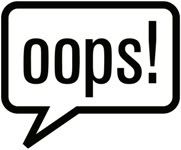 What kind of a Tigers blogger forgets to post something about the team's annual TigerFest fan/player meet-up? This one.
I knew it was going on Saturday, but with no ticket - and thus no plans to attend - it slipped to the back of my mind. So while people were meeting and greeting their 2008 Detroit Tigers, I took in an afternoon matinee at the movies. (Thumbs up to The Savages, by the way.)
So did anything juicy or newsworthy slip out of Comerica Park yesterday? Well, as Billfer already noted, the money quote came from Dave Dombrowski regarding Brandon Inge. As we've been talking about for the past week or so, even though Inge has lost his starting position at third base, he can still help the Tigers in many other ways. And if he's interested in doing so, Inge can fill a big hole in the 2009 lineup.
"If I was Brandon Inge's best friend," said Dombrowski, "I'd tell him 'you should catch.' I say that, not thinking he can't play third, but because to me, this guy can be an All-Star catcher.
That winter cold just makes us all direct, doesn't it? Same thing happened with Rich Rodriguez
this week
in Ann Arbor. Let's just say what needs to be said, because the cold and early evening darkness makes us crabby. (Well, maybe I'm just speaking for myself there.) Or maybe some of us are just following through on New Year's resolutions to speak more plainly. No beating around the bush.
Dombrowski isn't quite telling Inge to man up and deal with it. He's trying to work out a trade. (At least Dombrowski didn't break out the "If you can trade him, give me a call" quotes yesterday.) But he's letting his displaced third baseman where things stand, definitively: No one's interested right now, buddy. Let's try to make the best of this.
Other tidbits from TigerFest:
Lynn Henning pondered what Miguel Cabrera looks like under his t-shirt. Apparently, Operation Slimdown is working just fine.
The elderly expressed their appreciation to Todd Jones for helping boost their heart rate.
Magglio Ordonez made an appearance as Sensitive Ponytail Man. (If anyone snapped a photo, we'd love to see it. UPDATE: Oooh, almost.)
So if you attended TigerFest, please feel free to add your own personal tidbits in the comments. What did you think? Any notable moments or funny stories? Gripes or complaints? It looked like a good time to be had.