There have been plenty of fun pictures coming out of Lakeland over the past few days, which provides an opportunity for some photo caption fun on a slippery (here in Michigan) Sunday morning. So let's see what we can do with this one: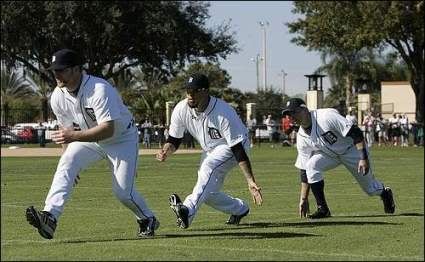 I have a couple of ideas, but don't want to spoil the fun, as I did the last time we played with photo captions here at BYB.
Sharpen your wit, and have at it, friends. Maybe we'll do another one in a couple of days, since Jim Leyland has provided some great images to chuckle at.
(Photo by John T. Greilick / The Detroit News)