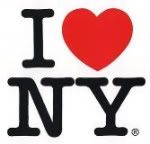 Regular readers of BYB (or at least those who have stuck around since I took over - which is approaching the one-year mark, now that I think about it) might be familiar with the running joke among our little community here (as well as the Detroit Tigers blogosphere) that some sort of news or big event is bound to occur while I'm away from the blog or offline for any extended period of time.
For instance, the Tigers beat the Yankees in the 2006 American League Divisional Playoffs while I was on vacation with my family in Hawaii - a trip that had been planned while we were all still wondering whether or not that team was "for real." A better example might be last August, when I visited my sister in Charleston, SC to meet up with her fiance and her future in-laws. En route to the lowcountry, Cameron Maybin was called up to the majors, Craig Monroe was designated for assignment, and Omar Infante was optioned to Toledo in favor of Ramon Santiago. I found out about it all thanks to a text message from Big Al of The Wayne Fontes Experience.
Thanks for sticking with me as I swim around to my point, which is that I'm taking a weekend trip to New York City and there won't be any new posts here at BYB until Monday evening, at the earliest. While I might have internet available to me, I don't think my dear friend Mis Hooz would appreciate me checking the latest Tigers news over breakfast. She's scheduled a very full weekend of activities, with the underlying intention of creating a "secular Sabbath," in which I take a break from my internet addiction.
So we're going to have something of a weekend Open Thread to guess what might happen with our beloved Detroit Tigers while I'm unable to post anything on the breaking news of the day. I'll list several possibilities here, but please feel free to post your own ideas. And of course, if news does actually break, stop over and comment on those pertinent events. Here's the list that comes to mind (aided in part by Billfer during an IM conversation earlier this week):

What Will Happen This Weekend?
▪▪ Brandon Inge finally gets traded
▪▪ Miguel Cabrera and the Tigers agree to a long-term contract extension
▪▪ Marcus Thames gets traded
[I apologize if posting any of those lines ends up causing a Google News alert. If you came over here, thinking any of the above events actually occurred, and now you feel deceived, I apologize. Unless either of them actually do take place, in which case, thanks for stopping by and we hope to see you again.]
▪▪ Francisco Cruceta is finally allowed to enter the United States of America
▪▪ Fernando Rodney receives bad news on his aching shoulder
▪▪ Fernando Rodney notices his shoulder feels better when he wears his hat straight
▪▪ Gary Sheffield physically attacks Scott Boras
▪▪ Gary Sheffield re-injures his right shoulder as his hands are pulled away from Scott Boras' throat
▪▪ Jeremy Bonderman declares that he is now a master of the change-up
▪▪ Joel Zumaya's shoulder is miraculously replaced by a robot shoulder, sent by the future Joel Zumaya to save him

Have a great weekend, everyone! Regular posting will likely resume Monday evening.