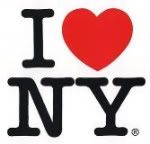 Remember what you thought the Detroit Tigers might look like before Spring Training began? Remember that buzz of anticipation you had in your chest, waiting to see this team play? This lineup was going to knock the ball all over the field and out of the park. And on most nights, quality starting pitching would keep the other team in check before handing it over to a dependable, albeit not spectacular, bullpen.
Yes, it was just one game and the Tigers still need to prove they can put a consistent streak together. But tonight, that vision was almost realized. Any lingering worries about Placido Polanco could be put to rest with his 4-for-5 night. And maybe we should still worry about Gary Sheffield, but he showed what he's still capable of and why Jim Leyland keeps him in the lineup with a decisive two-run homer. Curtis Granderson also provided another reminder of just how much this team missed him, batting 2-for-3 and crushing a ball over the center field fence.
But the guy who may have settled the most fears and temporarily shut down the talk that he was toast was Kenny Rogers. No, he didn't face the regular Yankees lineup, with Alex Rodriguez and Jorge Posada sitting out. And with four walks, Rogers wasn't exactly dominant. But he was certainly good enough, giving up two runs in six innings. That, combined with the way the Tigers hit tonight, will lead to plenty of wins this season.
Yes, even when Todd Jones closes a game as only he can, allowing the first two hitters he faced to reach base, throwing a wild pitch, giving up a run, and generally making the ninth inning far more anxiety-inducing than it needed to be. Just bite down on something soft and it goes away soon enough.
Walking the Bases Loaded is No Way to Get Through Life, Son
Not everything was clicking, however, as Denny Bautista did his best to walk the Yankees into tying the game. After Bobby Seay gave the Tigers a scoreless seventh inning, Bautista walked Shelley Duncan to begin the eighth. It didn't look like that walk would haunt him when he got the next two batters out, but then Bautista lost control, figuratively and literally. Suddenly, all of his pitches veered way outside to the left-handers and far inside to the righties. Bautista walked the next two hitters to load the bases, and then hit Derek Jeter to walk in a run.
Leyland got Bautista out of there before he could completely melt down, bringing in Clay Rapada to do what he apparently does best: get out left-handed batters - in this case, Bobby Abreu.
It's surely unfair to penalize Bautista for allowing runs in two straight appearances, but that's a way to lose Leyland's confidence fast. And with Francisco Cruceta almost certain to join the Tigers soon, Bautista might want to start pitching better if he wants to hold onto that eighth inning set-up role.