Well, now - this could be getting interesting.
Before this series with the White Sox began, the general sentiment was that the Tigers needed to win all three games to get back in the AL Central race. But honestly - raise your hand - how many of you thought they might actually do it? If you did, kudos to your good faith. Those of us who were skeptical, well, we have a night of contemplation ahead of us.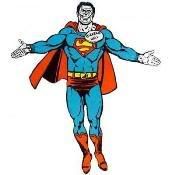 This was the Bizarro Series for the Detroit Tigers. Or maybe this season has been the Bizarro Season, in which the opposite of what was expected has occurred, and the past three games have been a correction. For whatever reason, the Tigers reversed many of their bad trends in this series.
Even though they only fell behind by one run, this hasn't been a comeback team. When the other team has taken the lead on Detroit, they've tended to keep it. Not today. Kenny Rogers pitched another fantastic game (one run and four hits over eight innings), giving his teammates a chance to score the tying run. But this lineup has squandered several good pitching performances this season, failing to score the one or two runs that could give them the win. Not today.
Bringing in Todd Jones for a non-save situation is usually courting disaster. Close games become blowouts. Tied ballgames become untied. And it didn't look good when Jonesy gave up a lead-off single to Carlos Quentin. But Paul Konerko ground into a double play, the sort of rally killer that the Tigers have hit into so many times this year, and that helped Jones finish off the ninth inning.
That brings us to the guy who's sort of become the poster child for the season that's been so disappointing thus far. The gem of the Tigers' off-season that made them the envy of the baseball world. The kid who signed for more than $150 million before even playing a game at Comerica Park. The future cornerstone that's been continually derided as fat and lazy, who - much like the rest of his team - has seemed a bit too self-satisfied.
In probably the most important series of the season for the Tigers, Miguel Cabrera batted 5-for-11 (.454) with three RBIs. And it's that third RBI that brought everyone out of their seats this afternoon at the CoPa. Cabrera took Octavio Dotel's fourth deep to the opposite field for a walk-off home run, giving the Tigers a sweep over the division rival that they just never seem to beat. It was exactly the kind of moment Tiger Town wants and expects from their now-and-future superstar. And it came against the pitcher I really wanted the Tigers to sign in the off-season.
What do I know, anyway? What do any of us know after this series? Me so happy. Me want to cry.
Roll Call
Not everyone gets to watch a day game, but thanks to cannonad03, Grant E., BigReg, PBURGTIGER, Tony K, GermanTiger, Zappatista, pfuhrmeister, Tigsfan (whose contributions to the FanPosts have been much appreciated), ahtrap, spartyboy40 and rock n rye for following along and keeping us updated. I hope everyone got to enjoy that walk-off home run.