Is it late in the day (or week) to mention that tickets for the Detroit Tigers' Spring Training games go on sale tomorrow? Well, they do, as of 10 a.m.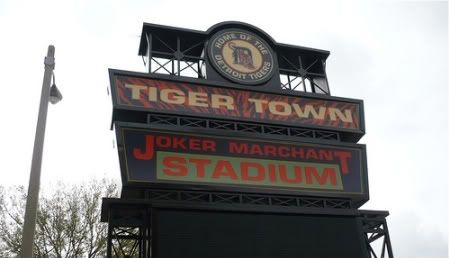 And considering the weather we're about to get in southeastern Michigan this weekend, thoughts of baseball and Lakeland in February might be just what you need to keep you warm. (Especially while you're out there shoveling.)
You can view the Tigers' home Spring Training schedule here, or if you're thinking road trip, here's the complete schedule.
I don't think making it down to Lakeland is in the cards for me this year, but vacation plans for the year have to be discussed pretty soon, so maybe I'll just want it so badly that I'll surprise myself. Or one of you will convince me that it's something I simply must do.
If you're planning to head down to Spring Training, shout yourself out in the comments. Let your fellow BYB-ers know when you're rolling into town.