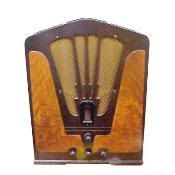 Okay, this time I'm making sure to give some advance notice. Reports are circulating - from me, right now - that I will be a guest on The Benchwarmers Sunday night on Toledo's WSPD 1370-AM. I'm scheduled to call in just after 7 p.m. EST.
This Sunday's show is their "Spring Training Spectacular," so I'll be on to talk about the Tigers, and how they're looking as they prepare for the upcoming season. I don't know if they'll be taking calls during my segment, but the phone numbers and e-mail address are listed on the show page, so I'm hoping you can chime in.
You can listen to a live stream of the show at the WSPD website. And as I've tried to do before, if they offer a MP3 of the show or I can somehow make a recording that I'd be allowed to post, I'll do that. (Unfortunately, I botched the recording when I was on The Joey H Show a couple of weeks ago.)
Hopefully, you can tune in Sunday night. You can record 60 Minutes. Hey, that's what I'm doing.