I posted a few Fan Posts last year centered around Tiger seasons from the past with the Tiger cards from that year. I have been dabbling in creating custom cards. The fronts are easy with Photoshop and some practice. The backs require more time and patience with a final product that pales to the front. That is the reason I have a half dozen backs made and several dozen fronts made.
What better way to spend an off season as fans of a team with a snowballs chance in Florida of making the playoffs than by checking out cards that could have been or reminiscing of players from the past.
Leading off with our new Hall of Famer. I made a Trammell card based on the 1976 Topps set. Why 1976? Because I can.
©2018
The T-205 "Gold Border" set produced by American Tobacco Company in 1911 as a follow up to their popular T-206 "White Border" set. The classification of the sets with a T followed by numbers was created by Jefferson Burdick in his book The American Card Catalog. The T-205 set was the first set to include statistics on the back along with a short write up about the player. The lack of players hurts the T-205 set. The T-206 set has 30 Tiger cards and the T-205 set has 14. One of the omissions was Wahoo Sam Crawford. Crawford is an All Time Tiger who is often forgotten about. He is still the career Major League leader in triples with 309.
©2018
We lost Yankee Killer Frank Lary last year. While not a big national name, Lary did have a nice career. His finest season may have been 1961. Third in Cy Young Award voting and seventh in MVP voting. A gold glove and All Star game appearance too. Topps put him on a Sporting News All Star card and A.L. Pitching leaders card in the follow up season 1962 set. For reasons unknown to me, Topps did not make a regular card of Frank Lary in 1962. So I made one.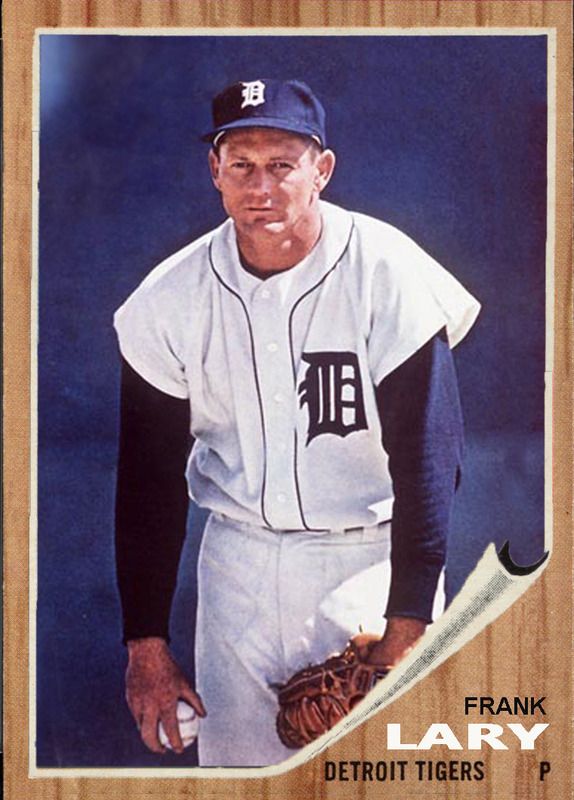 ©2018
Does anyone know which American League second baseman has the highest WAR since 1947? I'm guessing you do. Here is a card representing that fact in the style of a 1959 Topps All Star card.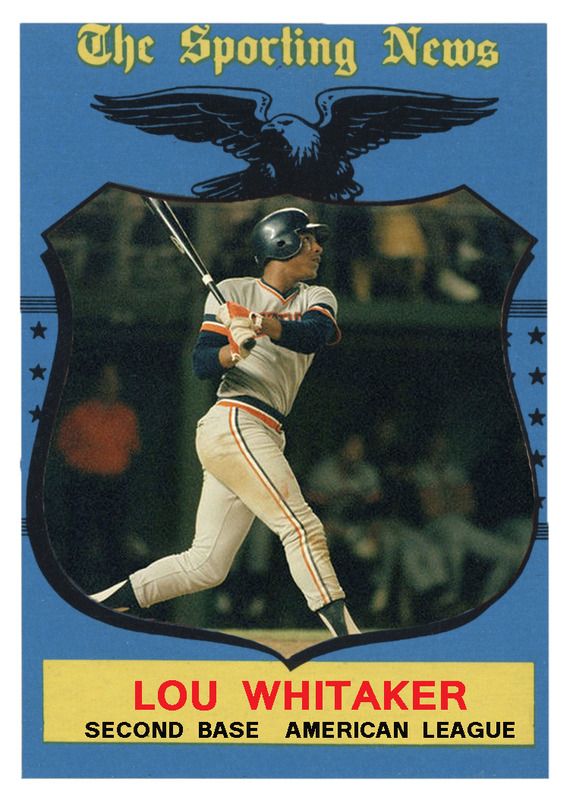 ©2018
Anyone that has collected baseball cards dreads the multiple player rookie cards. Sometimes it has more than one good player, but sometimes they included players that finished with as many career hits as you. Either way they are never a sight to behold. In 1964, Topps put Willie Horton on a card with Joe Sparma (32 lifetime hits and a fine career as a pitcher). I felt Detroit's Willie Horton deserved his own card.
©2018
My last card for this edition is a card of the best play by play broadcaster in the Major Leagues. Based off of the 1984 Topps set, which was a very good year for baseball.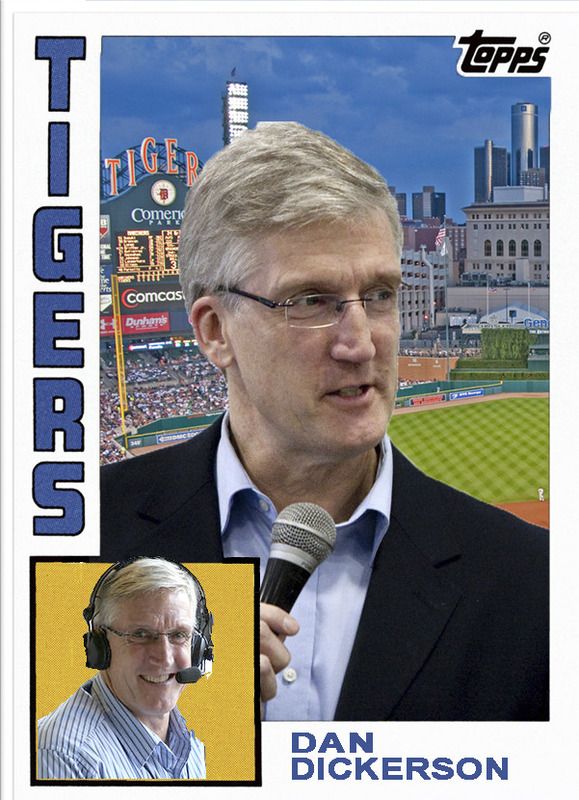 ©2018
Constructive critiques are appreciated. In my next post, I'll include another Trammell and Whitaker. Ty Cobb or Al Kaline, Prince Hal and Eddie Mathews. I am open to requests, which are limited by available photos.